Oficina@LabX – Network of Innovators
22 December 2020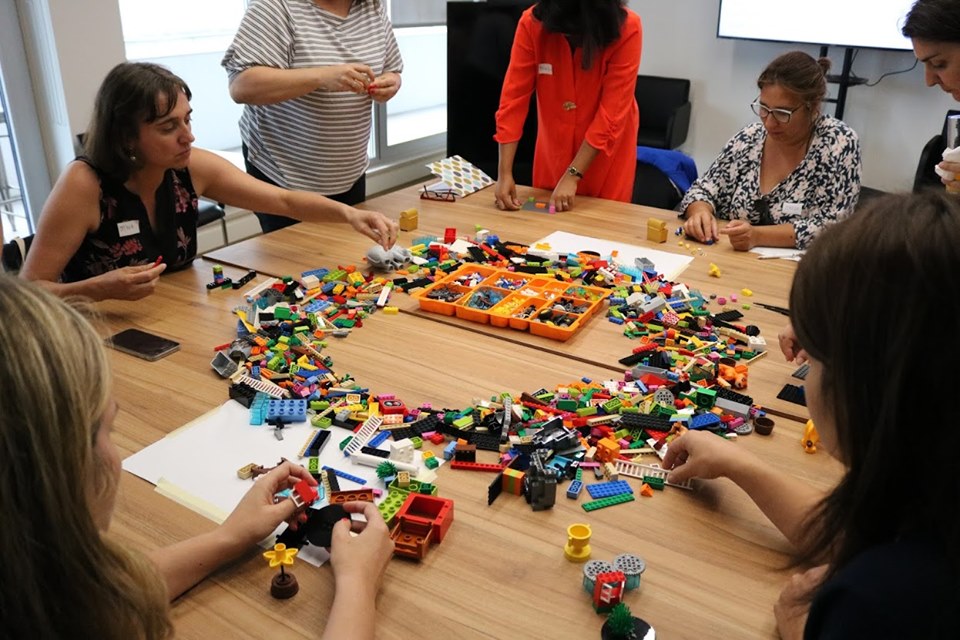 Yesterday another LabX Workshop took place this time with the objective of working the identity of Rede de Inovadores through the LEGO® Serious Play® methodology.
The LEGO® SERIOUS PLAY® methodology is an innovative process of strategic alignment designed to drive innovation and performance. By building models with LEGO® parts, you can work on developing people, teams and organizations by improving their self-awareness and enhancing their performance.
The purpose of the session was to define the identity of the network as a Community of Practice for the domain of innovation and experimentation in Public Administration.
In general, it is intended to fulfill a triple role:
– Promote collaborative work sessions that become a safe space to collaborate and share knowledge and experiences resulting from experimental projects and approaches;
– Conduct training and mentoring actions in the context of a project, which offers specialized monitoring in the context of experimental projects developed by teams of colleagues from AP entities;
– Disseminate, through different digital channels, support guides, good practices, working tools and innovative projects that show promising or effective results.
If you want to know more details about this session click on: http://bit.ly/lsp-oficina-labx. If you are interested in using the LSP methodology to help transform your entity within Public Administration contact us!