Innovation Simplification Participation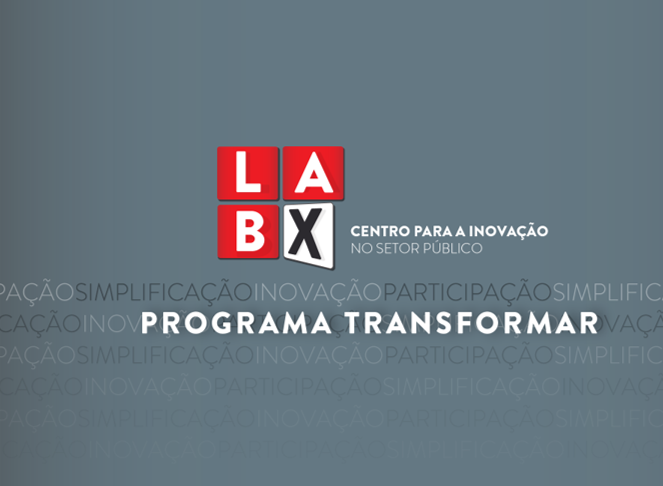 Presentation:
The Transformar Programme is a LabX action model, which articulates three closely linked areas of action: innovation in public services, administrative simplification and the participation of all people.
Through a portfolio of initiatives in each of the areas of action and that are managed as a whole to promote the transformation, this Program materializes a vision of administrative modernization powered by digital, but conceived and implemented dynamically by people, inside and outside the Public Administration and embedded in its management models. Timely, appropriate and sustainable transformations.
---
Areas and Objectives:
The Transformar programme is divided into three areas of intervention, each with an objective that is achieved through a portfolio of initiatives:
Innovation is the capacity that guarantees the adaptation of the Public Administration to the emerging needs of society, with new services that reach everyone and new public policies for complex challenges. These aspects require new ways of leading, managing and working, to respond to concrete, unexpected or possible to anticipate needs, involving teams in a less hierarchical manner, and, taking advantage of the possibilities offered by the digital world, collaborating and experimenting to have greater capacity to act and achieve the necessary results in a timely manner.
In the area of innovation, the programme aims to institute the continuous redesign of public services, finding innovative and efficient solutions so that they create effective value in the face of the dynamic needs of citizens and society.
---
Administrative simplification requires innovation to combat bureaucracy, finding new solutions to eliminate useless procedures and to simplify necessary procedures. The SIMPLEX programme has been one of the most effective tools of innovation policy in public administration. Ensuring that the entire Public Administration works permanently in Simplex Mode is one of the great challenges to make the complexity of administrative organisation invisible to citizens and to guarantee adequate responses.
In the area of simplification, the objective of the programme is to permanently simplify the administrative activity, allowing to have new SIMPLEX programme, with more ambitious, integrated, efficient, innovative and sustainable measures.
---
The participation of workers, citizens, businesses and civil society organisations makes it possible to identify the issues to be resolved, design the best approaches, test responses, act more quickly, reach everyone. Participation opens up space to think and do differently, to generate trust, to strengthen the capacity to achieve. Therefore, developing a broad and inclusive participatory ecosystem and systematically incorporating it into public management, in each organisational and cultural context, is fundamental to enhancing innovation.
In the area of participation, the programme aims to bring public administration closer to the people, with innovative initiatives of openness, transparency and participation to drive the necessary transformations.
---