Civic Space Scan Portugal
28 December 2021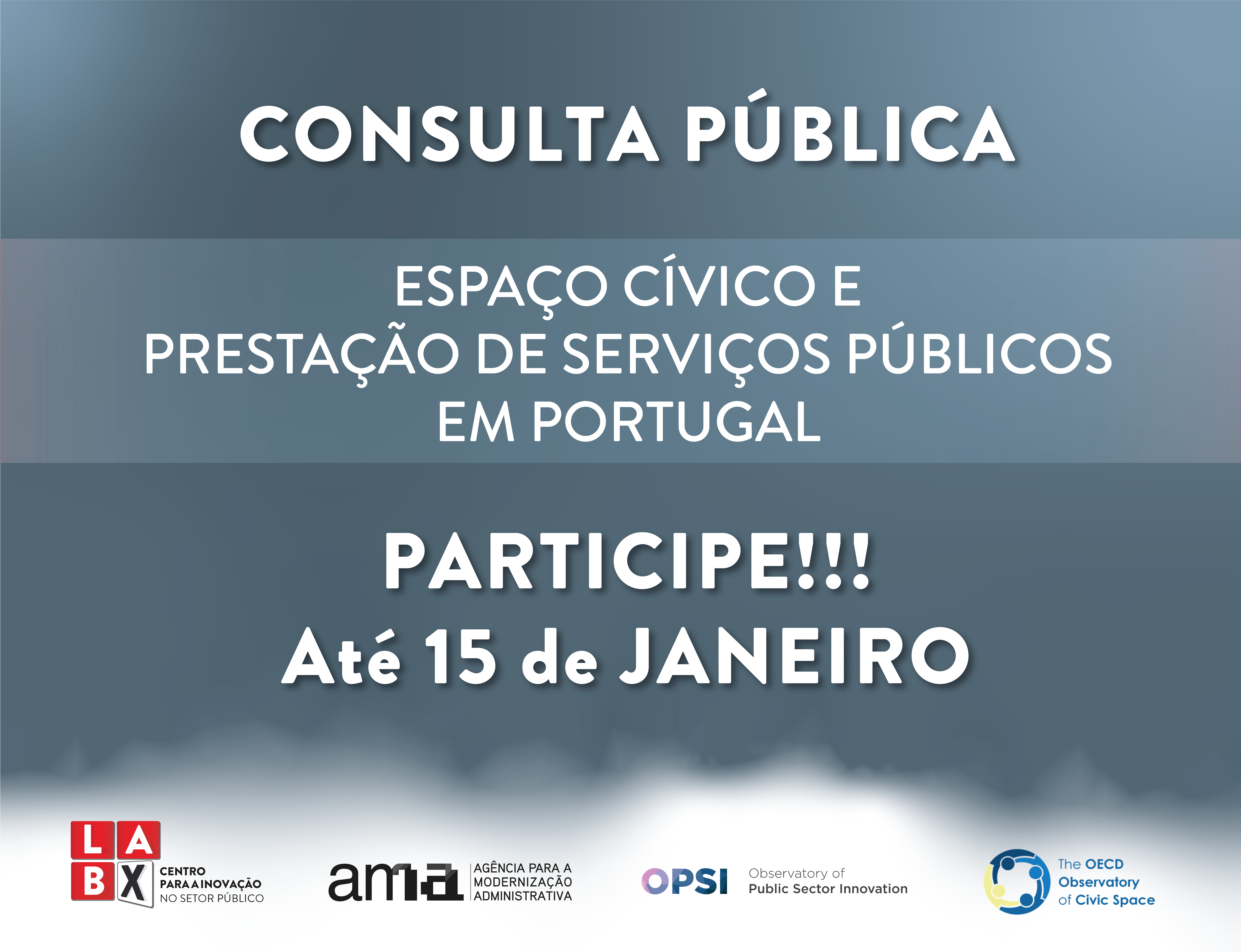 Public Consultation
---
LabX – Centre for Innovation in the Public Sector is developing, in partnership with the OECD Observatory for the Civic Space, a Civic Space Scan in Portugal.
The Civic Space Scan aims to obtain a diagnosis on the situation of Open Administration and Citizen Participation in Portugal, with particular interest in the existing mechanisms of civic participation for evaluation and design of public services. The aim of this initiative, in addition to carrying out a diagnosis of the situation of reference, is to identify practices and methodologies that can enhance the scope of civic participation in these matters in order to ensure universal and accessible public services for all sectors of society and that can better meet the expectations and needs of citizens.
The Public Consultation process is open until the 15th of January. Follow the link to participate.
Participate, give your opinion and help spread the word!
Everyone's participation is very important for us to improve the provision of public services in Portugal!