From principles to practice: the Innovation Playbook
25 May 2022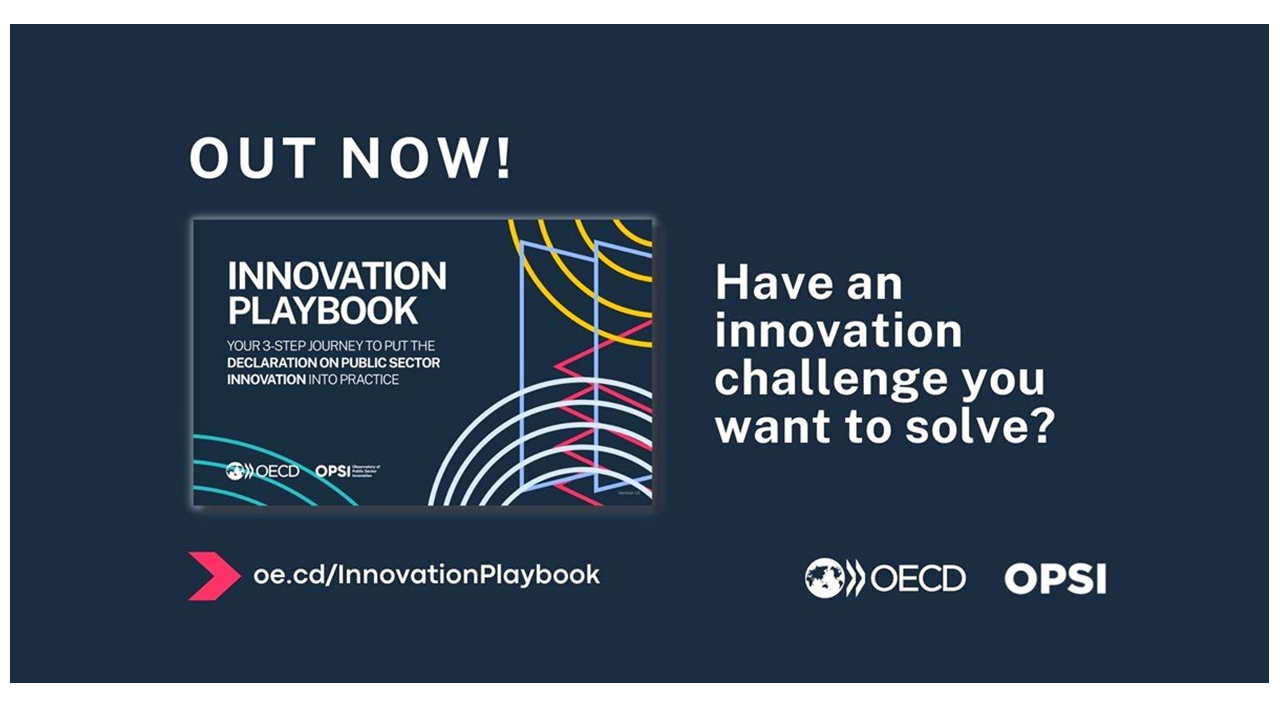 Since its adoption on 22 May 2019, 43 countries have adhered to the OECD Declaration on Public Sector Innovation. According to the OECD (2019), this declaration is a strong message to the international community that public sector innovation is on the frontline and centre of its agenda, setting out five actionable principles for governments or public organisations to inform, improve and expand their innovation and management.

Principles of Innovation
1 – Embrace and enhance innovation within the public sector
2 – Encourage and equip all public servants to innovate
3 – Cultivate new partnerships and involve different voices
4 – Support exploration, iteration and testing
5 – Diffuse lessons and share practices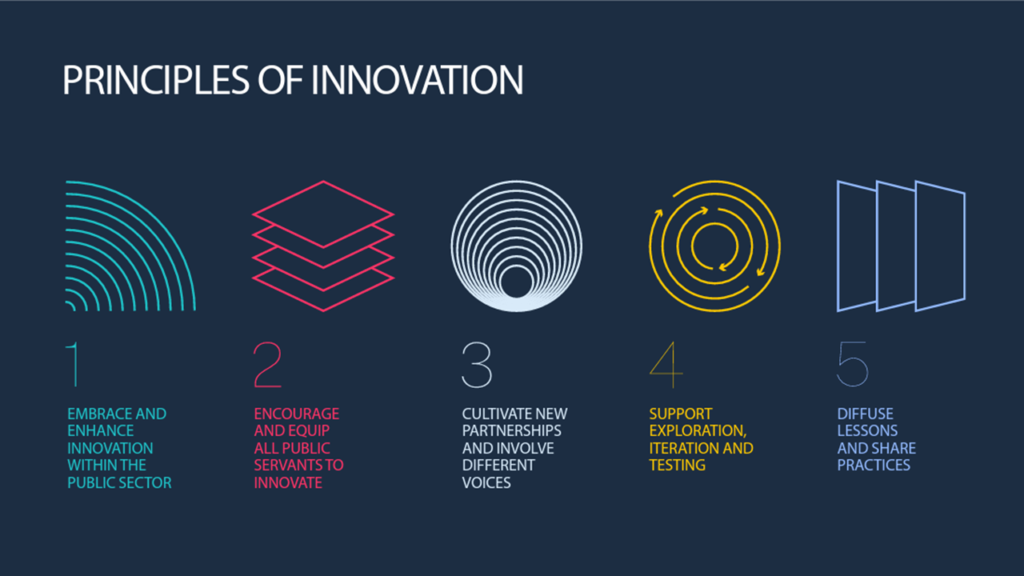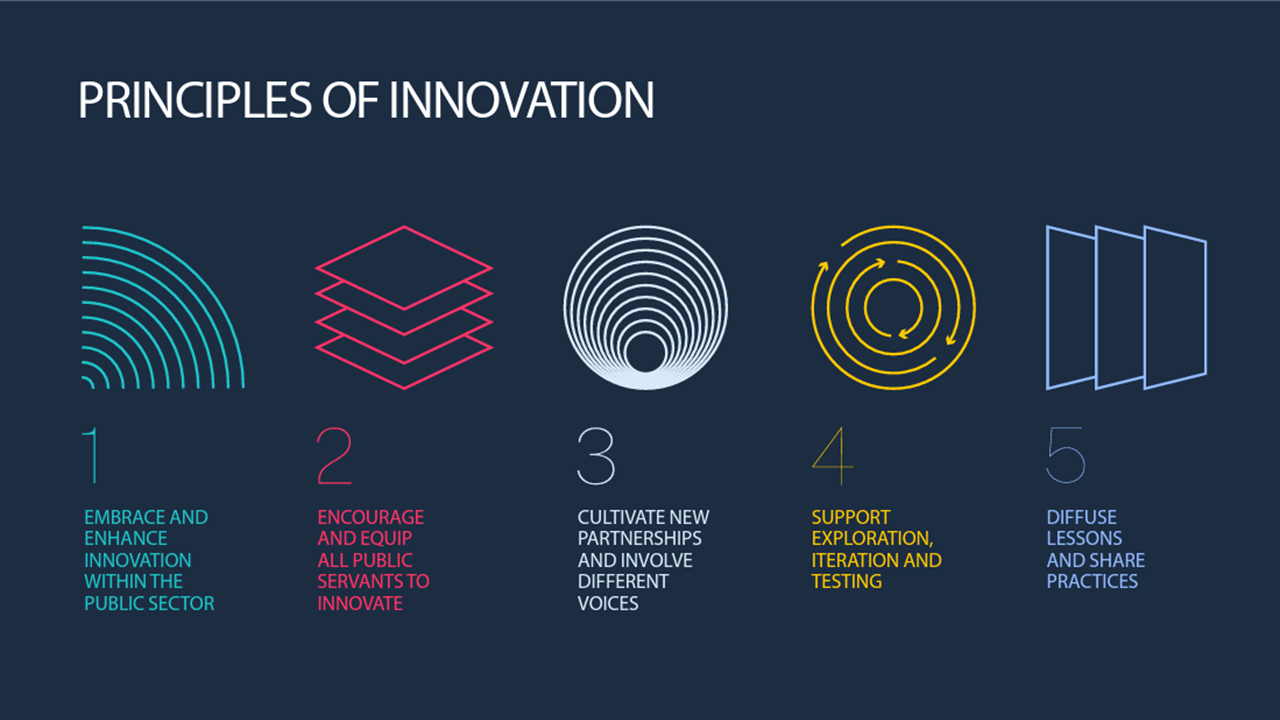 As the national contact point of the OPSI- OECD Public Sector Innovation Observatory, AMA/LabX joined ten countries – such as Australia, Belgium, Czech Republic, Germany, Luxembourg, the Netherlands, Romania, Spain and Sweden – for a co-creation and experimentation process to put these principles into practice.

This is how the Innovation Playbook emerges, with a three-step journey it helps Public Administration officials to assess their innovation capacity and implement ideas that respond to the various challenges to be faced by the organisation.

The Playbook was designed to be accessible, actionable and focused on the user's needs and challenges and proposes 167 actions, from which we highlight the work done by LabX in creating the Anticipatory InnovationStarter Kit. This package of tools supports entities to invest in anticipating scenarios and preparing responses to future uncertainties.
From principles to practice: the Innovation Playbook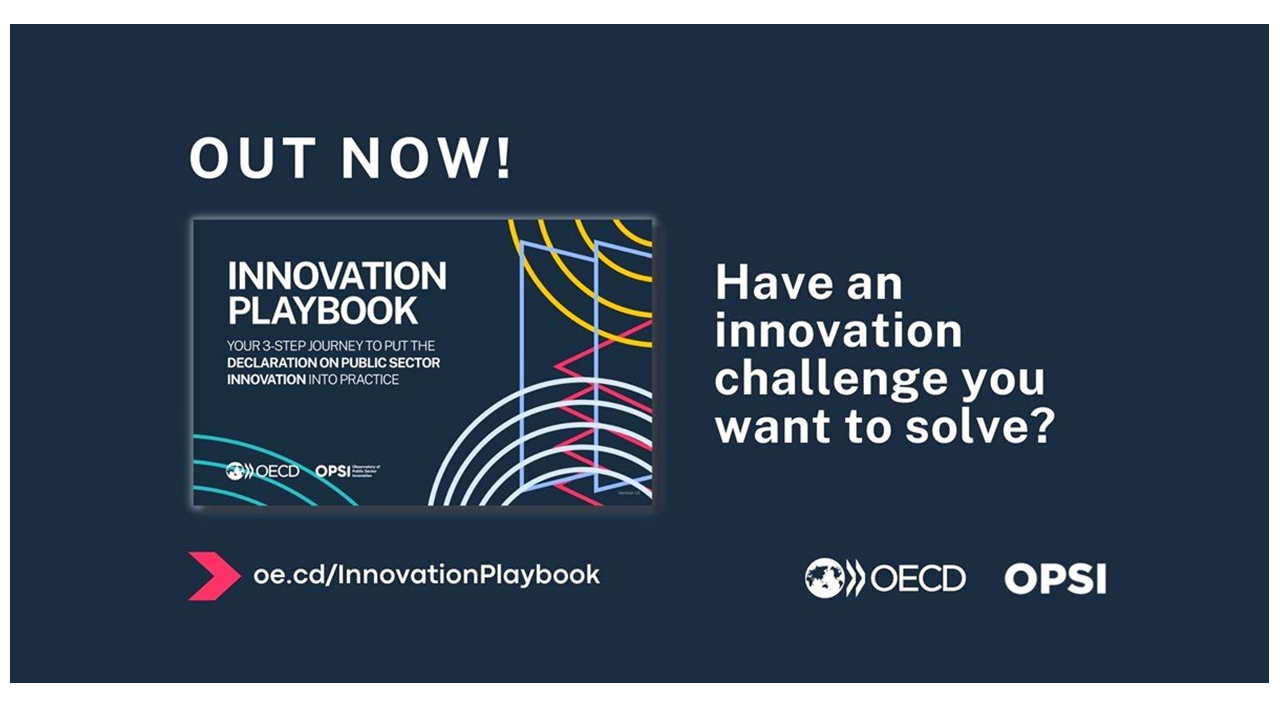 Innovation Playbook
The Declaration on Public Sector Innovation is a legal instrument containing five principles and several actions that governments and public organisations can use to promote innovation in the public sector. To support its implementation in each country, OPSI has co-created the Innovation Playbook, a manual with accessible language, easily actionable actions and built to respond user's needs in the public services.
Playbook