Future-proofing the public sector: cocreating the Anticipatory Innovation Starter Kit
27 May 2021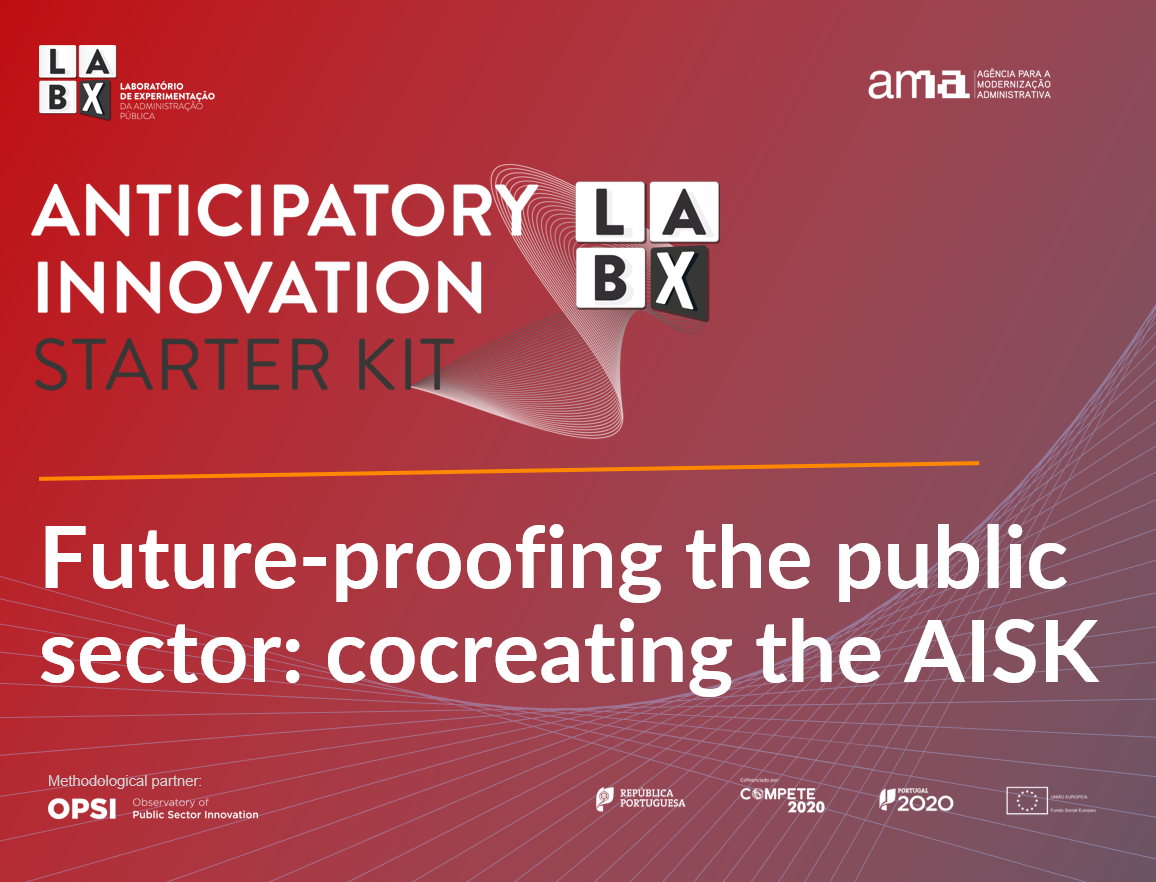 On May 20th, LabX promoted, in collaboration with the OECD Observatory of Public Sector Innovation (OPSI), a workshop under the theme "Future-proofing the public sector: cocreating the Anticipatory Innovation Starter Kit".
Held within the scope of the experimentation process of the Anticipatory Innovation Starter Kit that LabX is developing, this workshop brought together public leaders and public innovators to identify the challenges faced in the practical application of anticipatory innovation instruments in the context of the Public Administration.
The interest shown by the High Commission for Migrations, AMA – Agency for Administrative Modernisation, IP, aicep Portugal Global, the National Authority for Emergency and Civil Protection, AT – Tax and Customs Authority, DGAL – Directorate-General of Local Authorities, the National Security Office – GNS, IAPMEI, IRN – Institute of Registration and Notary Affairs, the Social Security Institute, SPMS, EPE – Shared Services of the Ministry of Health and Turismo de Portugal was decisive for the positive results of this workshop.