Innovator in Residence 4th Edition
22 August 2023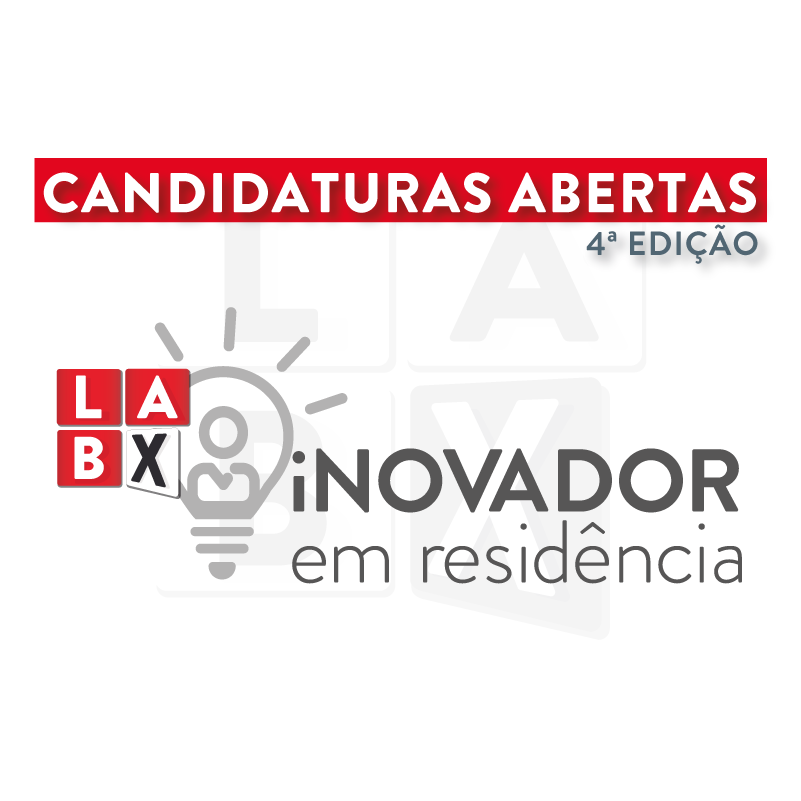 If you're a public servant in a portuguese public institution and you're interested in working on innovative ways of tackling public sector challenges, this opportunity is for you.
Join us and get to know LabX – Center for Public Sector Innovation!
The initiative Innovator in Residence is developed by LabX, which allows workers from the Portuguese Public Administration to have an immersive work experience.
There are four vacancies for this 4th edition, the immersive work experience will run from 30 October to 24 November.
Applications for the 4th edition of the Innovator in Residence are now open. To find out more and to prepare your application, please consult the following documents (only in portuguese):
The application period runs from 22 August to 29 September 2023. Join us!
If you're curious about the initiative, sign up HERE for the online information session on 18 September at 3pm.
If you have any questions, please contact us at labx@labx.gov.pt