OPSI Call for Innovations in Government 2022
14 September 2022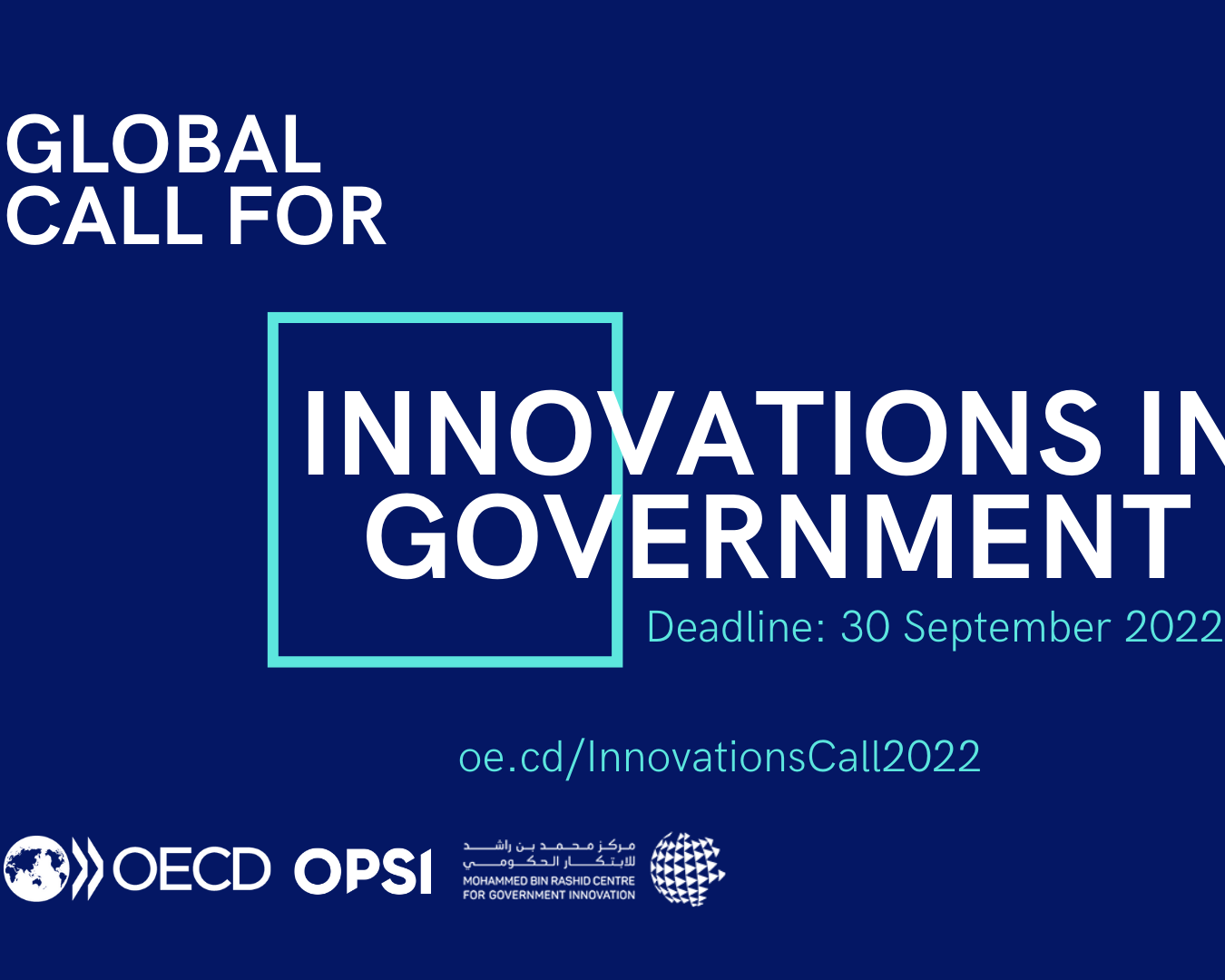 The OECD Observatory for Public Sector Innovation's (OPSI) and UAE Mohammed Bin Rashid Centre for Government Innovation (MBRCGI) launch the sixth call for Innovations in Government until 30 September 21 October 2022 [extended deadline].  
This call crowdsources hundreds of public sector innovations already implemented that help to transform government and enhance relationships between governments and people. From modernisation and digitalisation to health and education and beyond.
Whether big or small, the projects must involve public sector organisations, as a project leader or as a partner with other sectors, be novel for the organisation and already be implemented (even if is only in the form of a proof-of-concept, prototype or pilot).
Submissions fuel OECD research on innovation trends and help to inspire governments to work in new and creative ways.
Project teams will: