4 years LabX
1 September 2021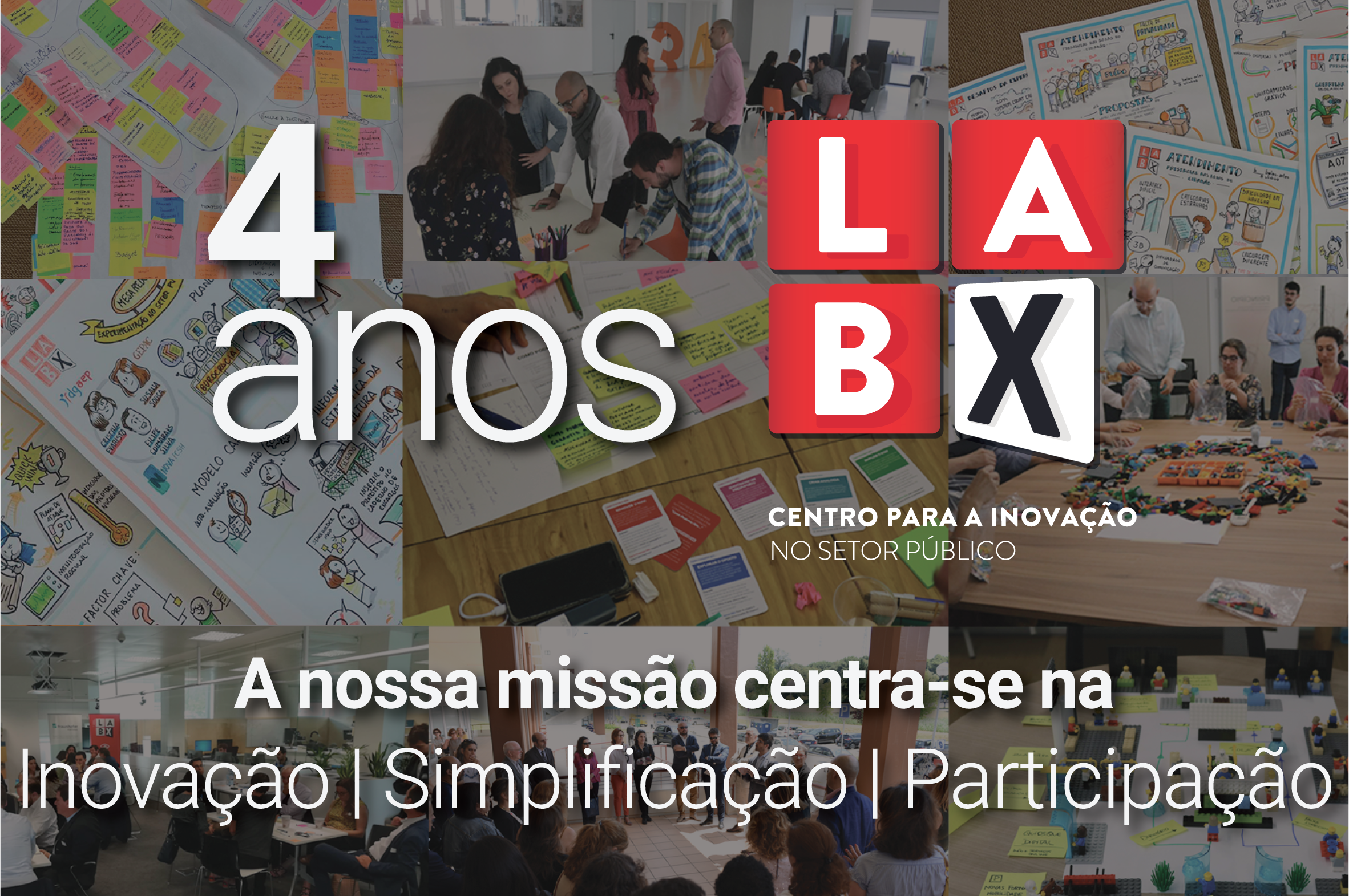 Today is LabX birthday, the 1st of September 2021. It's been four years since the beginning of LabX, now called LabX – Centre for Innovation in the Public Sector.
The transformative proposal of LabX was to open a safe space to experiment with innovative solutions within the Public Administration. In this controlled environment, public innovation would not only focus on the citizen's and businesses' needs but also on testing before implementing, learning from "mistakes" and reducing the risk of squandering. 

More than being a space for experimentation, LabX has also assumed the mission of helping to transform Public Administration, supporting the development of new skills and the construction of knowledge in a collaborative way in public entities, creating connections and bringing contributions, not only from the national scientific system or from Academia but also through partnerships with relevant organisations of the international ecosystem of innovation in the public sector. 

Throughout these four years, LabX has been able to show its value by materialising 25 experimental projects implemented by public entities, bringing them the skills to promote innovation on their own. Thanks to the participation of more than 10,000 citizens and more than 2,250 public servants, and the involvement with the national scientific and technological system, it was possible to show the advantages of working in a collaborative way contributing to the mission of improving public services quality and bringing value to the Portuguese society.
In this context, we highlight the Innovators Network, a network of public servants whose objectives are the sharing and promotion of good practices, the incubation and mentoring of experimental projects as well as the training of the network members, which currently has nearly 700 participants. Also of note is the Experimentation Labs Network, made up of teams from the Public Administration that work collaboratively with LabX and operate in rapid prototyping cycles to materialise projects aimed at (re)designing better public services.
Now that LabX has become the Centre for Innovation in the Public Sector, new and more ambitious perspectives are opening for its activity and impact, keeping the focus on the mission of transform the Public Administration into a process of continuous improvement that allows better responses to the needs and expectations of citizens and companies. In this context, we highlight the Transformar Programme, an action model of LabX, which articulates three closely linked areas of action: innovation in public services, administrative simplification and the participation of all people.