Citizen-centered Artificial Intelligence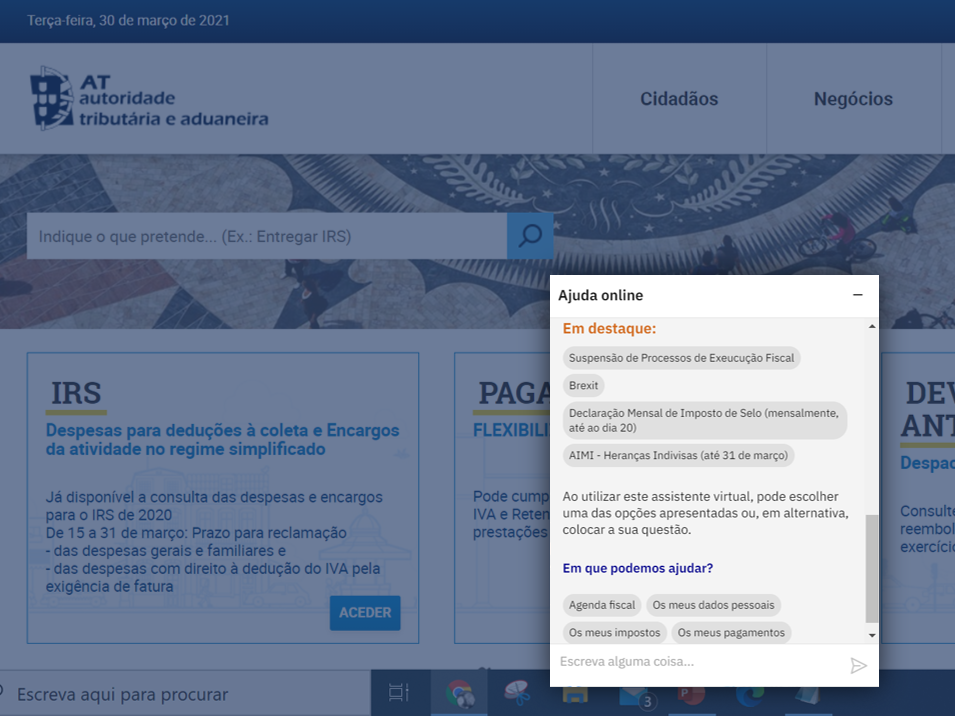 CHALLENGE:
Evaluate the performance of the virtual assistant (AV) of the Finance portal of the Tax and Customs Authority, which was operating in a pilot phase, in order to identify a set of recommendations for improvement to optimize the AV (chatbot).
BENEFICIARIES:
Citizens who use the AV of the Finance portal, AT and other public entities.
APPROACH:
In order to assess the AV, which uses artificial intelligence, an approach was designed that fully captures the different facets associated with this type of technology, combining technological analysis, in terms of its level of readiness ( solution maturity), with the analysis of the evaluation carried out by the users and the study of the interaction between humans and machines. For this purpose, 4 exploration routes were developed:
Multidimensional readiness
Users' needs, expectations and "pains"
Interaction between humans and machines
AV metrics
MAIN RESULTS:
It showed the advantages of a systemic approach, even in an experimental version, which can be applied to VAs in Public Administration, allowing a systemic perspective and thus establishing an action plan to adapt the solution and optimize its response to its recipients;
The assessment of the virtual assistant of the Tax and Customs Authority resulted in a current diagnosis that allowed the identification of a set of recommendations to increase the performance and the adequacy of the AV response to citizens.
DURATION:
June 2020 – December 2020